Playful Brands
I love brands that play!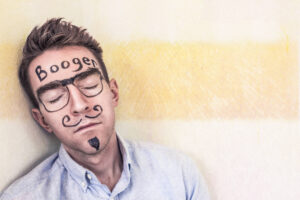 Here is a list of some of my fave brands online. No, I am not getting paid.
I love their fun, fresh voice and playful way to approach content and social media. They are not over the top – and they exhibit a fresh and sassy voice.
Chubbies Shorts @chubbies. Sure, they follow only 3 ppl to manipulate Klout. But they do make me laugh.
Betabrand @betabrand. Crowdfunded clothing design. Yes, it's two clothing brands in a row. They make me smile. Their campaigns are great and #b2b could learn a lot from them. When #b2b comes out of the boring time out corner. It knows what it did!
BarkBox. @barkbox. They are fun. Plain and simple. I am a dog mom and a human child mom. Some days, I am not sure which I like better. You know;-)
Are there fun B2B brands out there that you love? Let me know. I'd love to know. I wish there were a few. What brands make you smile? I will give an honorable mention to @microsoft and @intuit.
What do you think? What brands do you love lately?
*****************
Kathy Klotz-Guest is a story and creativity strategist, speaker and author. An improviser and comedian as well as an MBA, MA, Kathy brings interactivity, inspiration and innovation to events, talks, and workshops. Interested in having her speak at your company? Contact Kathy.