Speaking
"Kathy served as closing keynote at AMA Cincinnati 2018 IGNITE CX Conference. She delivered the perfect balance of humor and thought-provoking content in a highly engaging, energetic, relevant presentation. She is exceptional, and attendees are still talking about, quoting, and applying Kathy's "yes-and" and story concepts in practice!" – Past President, Gina Bonar
Need a playful, inspiring and interactive workshop or keynote to collaborate, create and communicate better? Let's talk.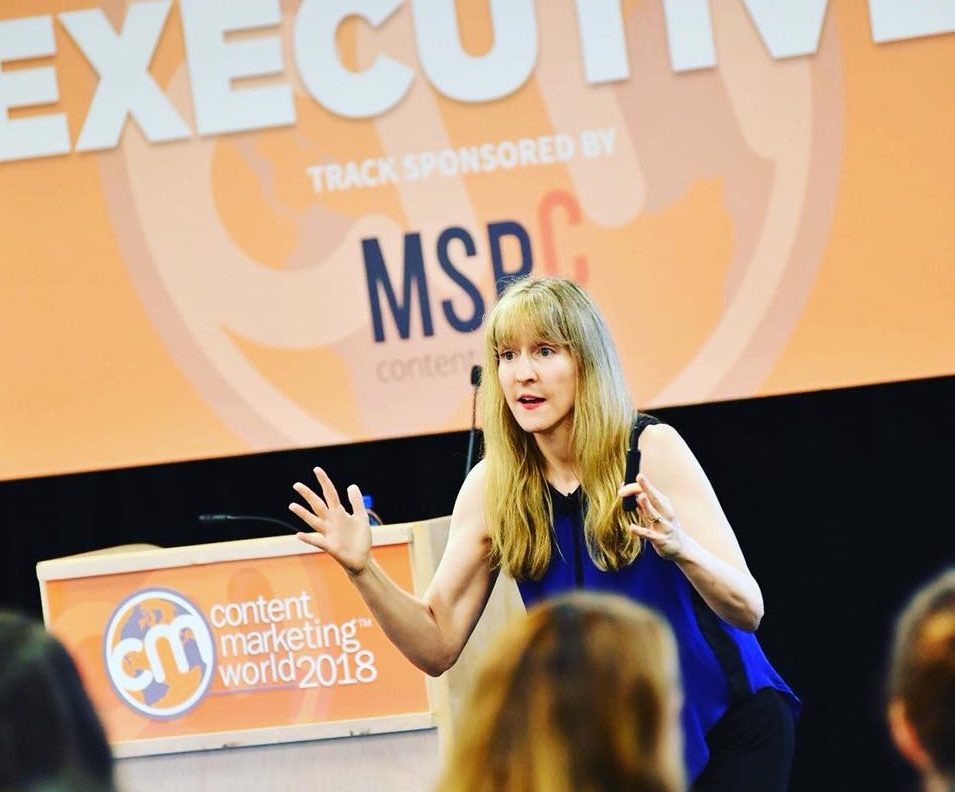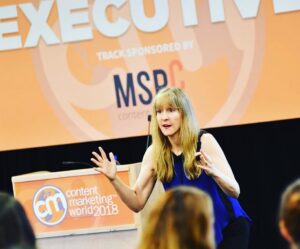 Kathy is committed to helping businesses become better storytellers, communicators, customer service champions, and come up with fresh new ideas. With 20 years' experience in both business and comedy, Kathy has people laughing and learning.

Keynotes or interactive sessions and workshops
Idea generation and fresh insights
Audience engagement (in big or small groups)
Emcee and hosting is available for events Kathy speaks at
Keynotes, Conferences and Clients
AMA Cincinnati Ingite CX Conference Keynote, 2018
SXSW (2017)  Featured Speaker, 2019
Inbound Speaker, 2018
Content Marketing World, 2018
Visual Storytelling Conference Keynote
The Applied Improv Network World Conference 2012, 2014
SNCR Symposium
The YMCA Annual Learning Conference
The Digital Impact Conference
Association for Clinical Research Professionals
Marketing Camp Silicon Valley
Product Camp Silicon Valley (keynote 2014, speaker 2012-2014)
FunnyBizz SF Watch this clip
Content Marketing Conference
Social Media Marketing World (2016 and 2017)
ISPA 2017
UC Berkeley Alumni Conference on Innovation
Company and Association Events
Cisco Systems
ATD (Assoc. for Training and Development)
Delphon and Gel-Pak
Women in Consulting
NorCal BMA Marketing Strategy Roundtable and Public Relations Roundtables
FEI – Financial Executives International
IABC (SV Chapter)
MENG (Marketing Experts Networking Group)
Portola Pharmaceuticals
Autodesk
Yahoo!
Silicon Valley Product Management Association
Kaiser Permanente
The United Way of Silicon Valley
Genentech
The San Jose Chamber of Commerce and Small Business Summit
The Silicon Valley and San Francisco American Mrktg Assoc. Chapters
IBM San Jose
Society for Human Resources Management
Stanford University and Hospital and Knight Ridder Fellows' Program
San Jose State Nursing Association
Kathy's style is engaging, relevant and inspiring. Thank you, Kathy!
Kathy doesn't tell you how to do it; she shows you. That's credibility.
While Silicon Valley may still be the hotbed of innovation, the professionals and experts who present the hottest android apps often sound like androids themselves! We should all take a lesson from Kathy on how to present compelling, useful information.  I walked away with at least 3 solid ideas and reoxygenated my blood from laughing!
Kathy's expertise shines. She provided great insights our team will use to every advantage. And her enthusiasm, humor and energy made an outstanding Brand Team All-Hands!