Fir Podcast Guest Host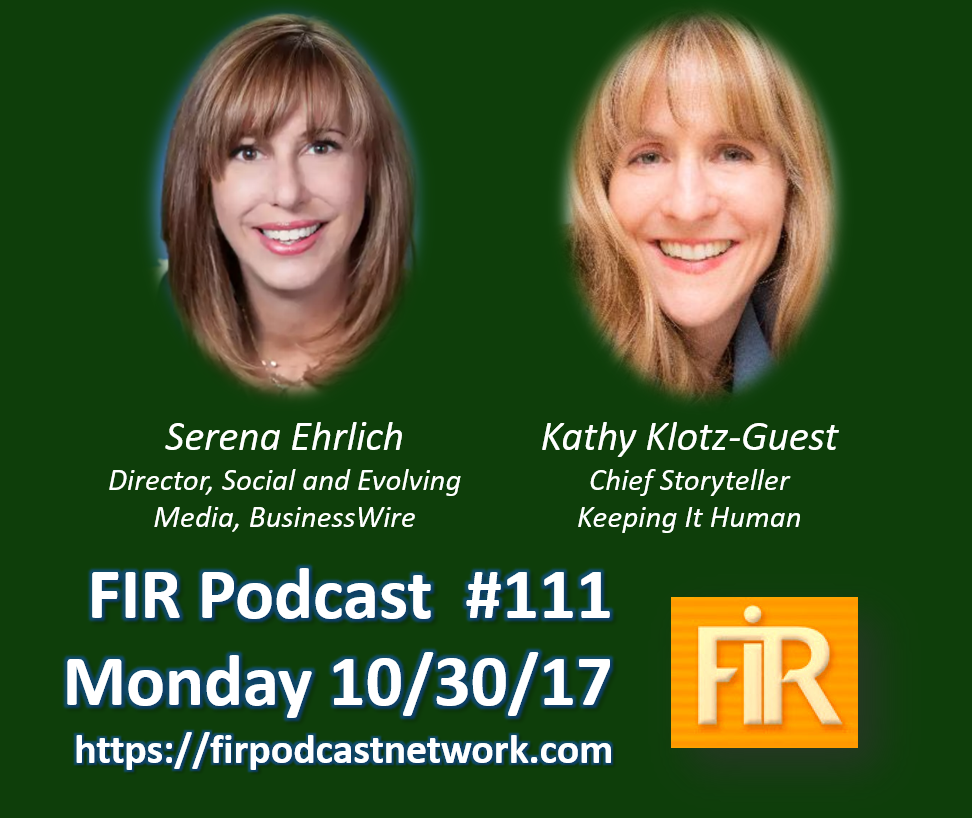 I was a FIR Podcast Guest Host! Last week, I had a blast chatting with Shel Holtz and Serena Ehrlich on the For Immediate Release (FIR) podcast where we discuss some hot topics in communications, PR, journalism and branding (Check out the more articles on branding and content on Kathy's blog). 
What fun! This was my 2nd appearance on the show. I love being a Kathy Klotz-Guest (ha!) on the show.
In this episode we chat about:
The #metoo movement
NAACP and ratings for brands
The rise of transparent company values
LinkedIn is the newly hot again social network for business
And more!