Growth Hacking
How do you know you are reading and listening to too much growth hacking content? Well, when you start talking like this!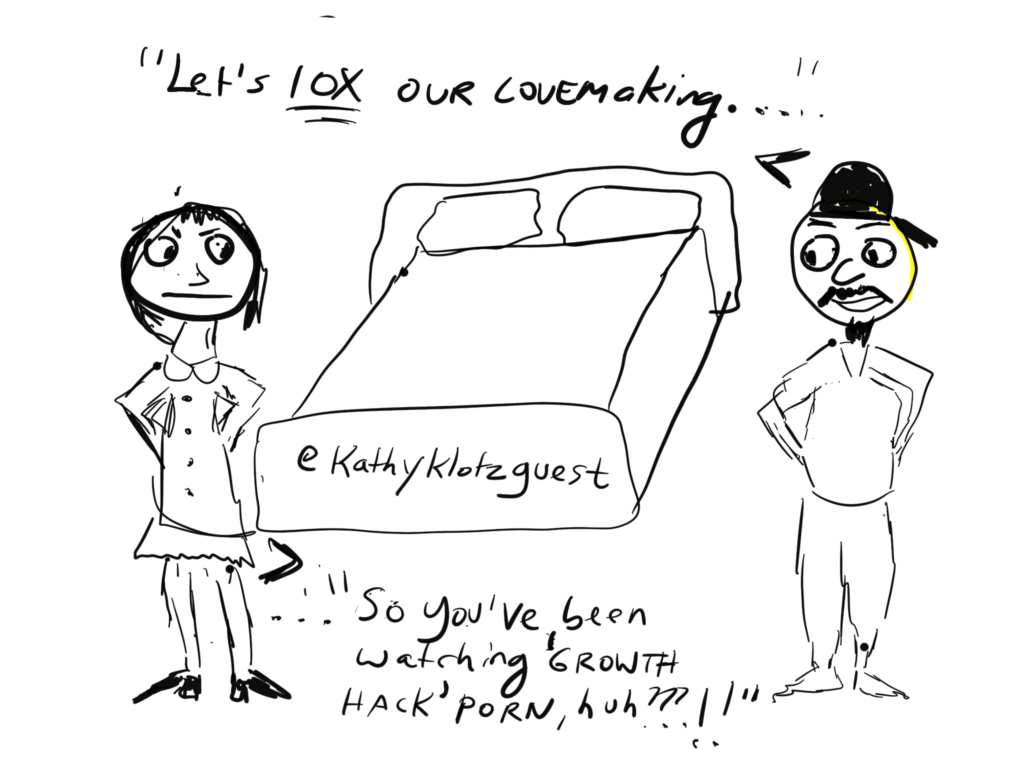 Kathy Klotz-Guest is a story and creativity strategist, speaker and author. An improviser and comedian as well as an MBA, MA, Kathy brings interactivity, energy and innovation to events, talks, and workshops. She'll have your audience laughing and learning and that's what it's all about. Well, *that* and the hokey pokey.
Interested in having her speak at your company? Contact Kathy.